Achieve Optimal Outcomes with Specialized Therapies
Getting you back to the things you enjoy with great therapy and state of the art equipment through our extensive Specialty Services. Specialized treatments can speed recovery, reduce pain more quickly, and help to control recurring conditions.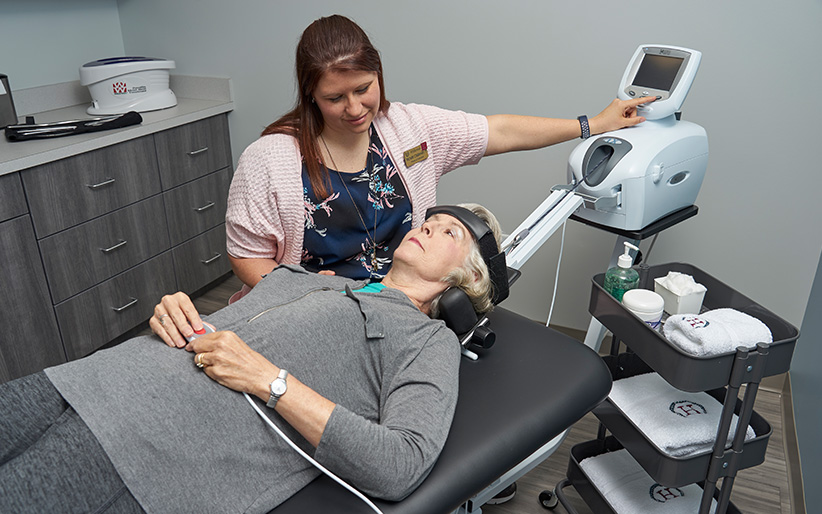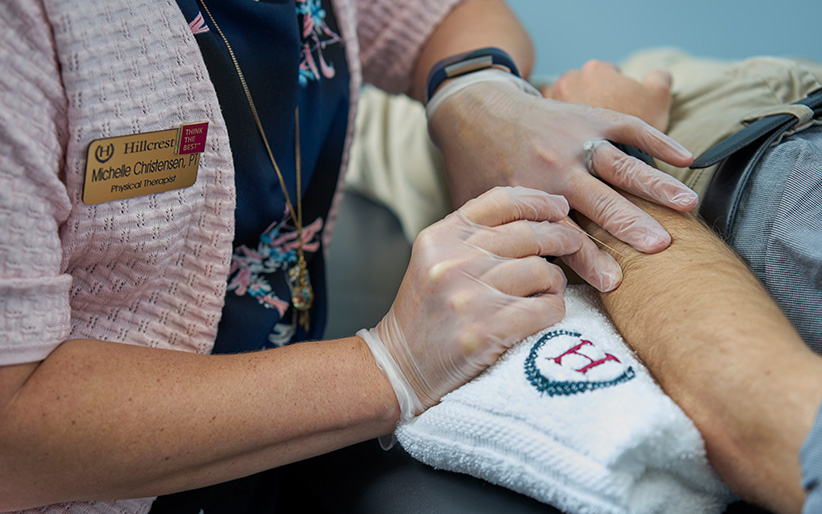 Trigger Point Dry Needling
An excellent treatment for muscle pain and muscle tension, trigger point dry needling involves inserting tiny monofilament needles into a muscle or muscles to stimulate and release tightened muscle bands and decrease pain.
Read
Although similar, dry needling is not acupuncture, a practice based on traditional Chinese medicine and performed by acupuncturists. Dry needling is a part of modern Western medicine principles, and supported by research
1
.
Who can benefit from dry needling?
Almost anyone experiencing different types of pain including but not limited to: acute/chronic injuries, headaches, neck and back pain, tendonitis, muscle spasms and strains, hip/knee pain, fibromyalgia, sciatica, overuse injuries, tennis/golfer's elbow, TMJ, shoulder pain/dysfunction.
This therapy is offered at our Outpatient facility.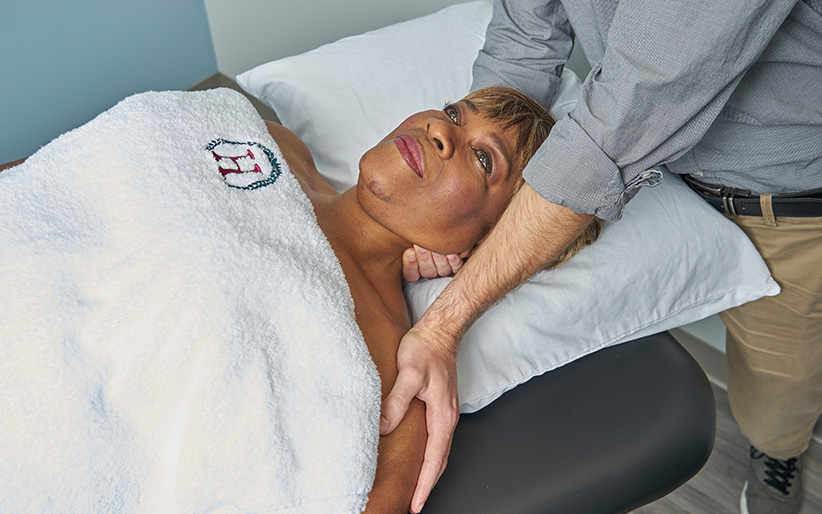 Lymphedema
The goal of lymphedema therapy is to reduce swelling, restore function, decrease physical pain, and prevent the development of infection. Lymphedema develops when a normally functioning lymphatic system is blocked or damaged.
Read
Breast cancer surgery, particularly when combined with radiation treatment, is the most common cause of lymphedema, although lymphedema can also occur due to trauma, burns, infections, compression, or invasion of lymph nodes by tumors. The first line of treatment for lymphedema is complex physical therapy.
This therapy is offered at our Outpatient facility.
Lymphedema therapy consists of massage, wrapping, exercises, and fitting for compression garments by a certified lymphedema therapist (CLT). Therapy for lymphedema should be initiated as early as possible to avoid irreversible damage.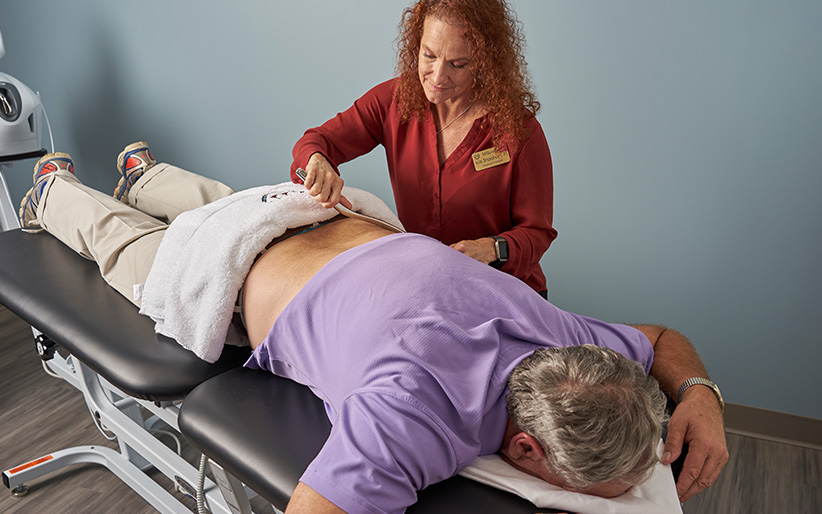 Graston Technique Treatment
Graston Technique uses specialized tools to treat all soft tissue conditions and to address scar tissue and fascial restrictions during rehab to help eliminate adhered fibers, restore range of motion, and eliminate associated pain.
Read
It helps decrease overall time of treatment, improves range of motion, flexibility, and supports faster rehab/recovery time while reducing the need for anti-inflammatory medications. It also helps to control chronic conditions.
Who can benefit from Graston?
Individuals with Achilles tendonitis, carpal tunnel syndrome, neck pain, fibromyalgia, tennis/golfer's elbow, back pain, knee pain, plantar fasciitis, shoulder pain, scar tissue, shin splints, trigger finger among other conditions.
For more information on Graston Technique, please visit www.grastontechnique.com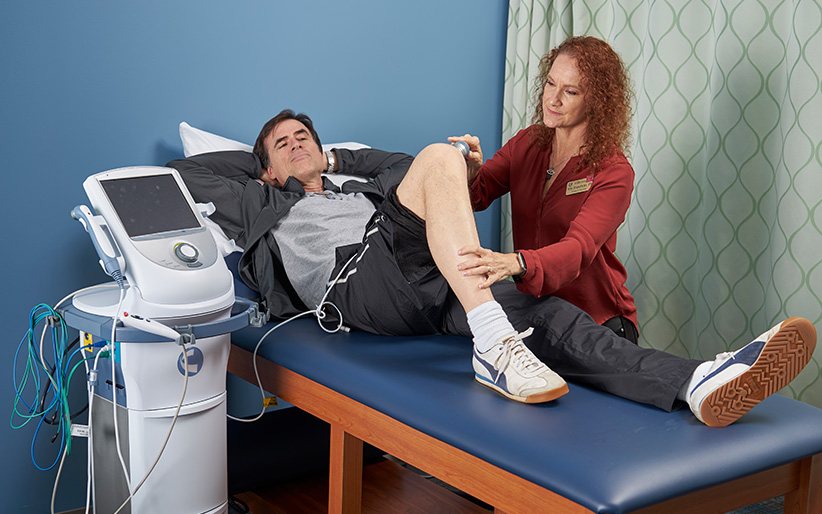 Vectra NEO System Therapy
Electrical stimulation, ultrasound, and laser used for relaxation of muscle spasms and to stimulate muscles, improve blood flow, and provide therapeutic deep heat for many sub chronic and chronic medical conditions.
Read
Electrical Stimulation
uses a special device that delivers an electrical current to stimulate a therapeutic effect on the body. When applied to tissue, the electrical current elicits a muscle contraction which can cause certain physiological and chemical responses that alter pain impulses.
Ultrasound creates a therapeutic deep heat that increases blood flow and reduces stiffness and spasms. It also increases flexibility of tendons and joints and decreases pain. The laser emits infrared laser energy which creates topical heat that increases local blood circulation, relieves minor muscle and joint aches, pain, and stiffness, and relaxes of muscles.
Who can benefit from these treatments?
Individuals seeking to reduce pain and muscle spasms, improve flexibility, increase blood flow and reduce swelling from excess fluids (edema).
This therapy is offered at our Outpatient facility.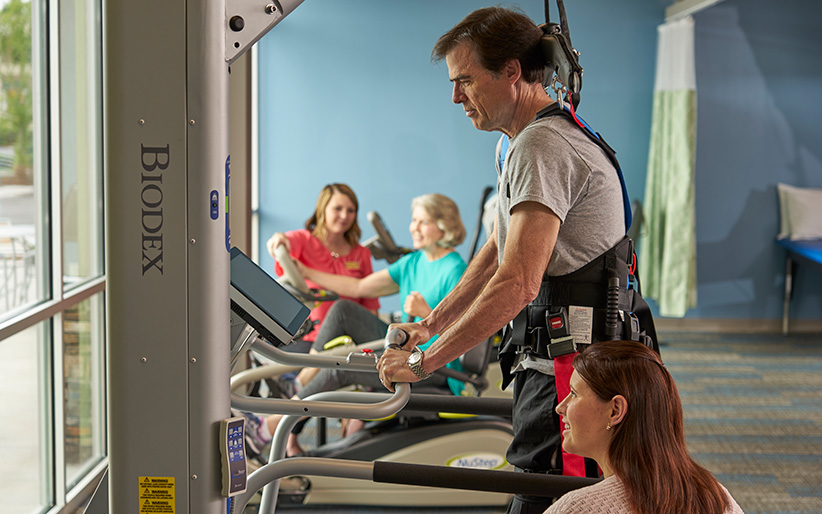 Biodex Gait Trainer
Provides audio and visual feedback for improved performance. The NxStep Unweighing System provides partial body weight support while the client is secured in a mobile harness system.
Read
This is instrumental in allowing clients to get an early start on rehab and becoming mobile quickly.
This therapy is offered at our Outpatient facility.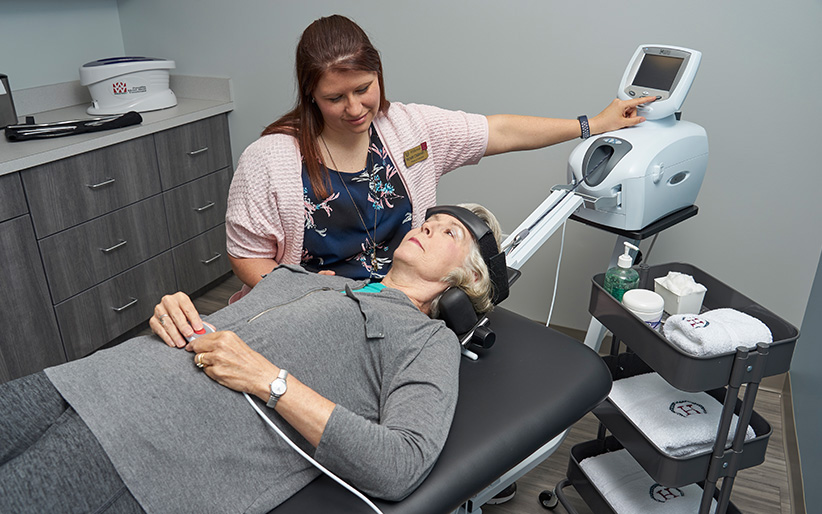 TX Traction Spinal Therapy
Our TX Traction system is a vital component in a comprehensive spinal therapy program. It helps relieve pain and restore function for both cervical and lumbar problems.
Contact Us
4215 University Drive Suite B2
Durham, NC 27707
1Cummings MT, White AR. Needling therapies in the management of myofascial trigger point pain: a systematic review. Arch Phys Med Rehabil. 2001; 82(7): 986–992.