Home Health in Raleigh & Durham
Get the care you need, when you want it with in-home health services from Hillcrest. Now you can benefit from Hillcrest's tradition of Elegant Care right in your own home. Available for short periods or around-the-clock, all services are provided by licensed, certified or trained professionals. And, while we're helping to manage your health and age-related needs we'll also provide in-home support and services to make daily living safer, easier, and more comfortable.
Home Health Services from Hillcrest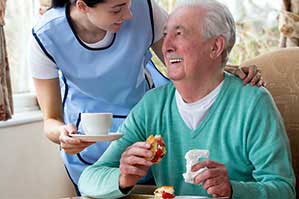 Our in-home care services are designed to help prolong an aging person's ability to Live Well at Home and remain in their homes safely. By combining personal care services with conversation, interaction and socialization our caregivers strive to create a meaningful relationship that engages and enriches the lives of their clients physically, mentally and emotionally.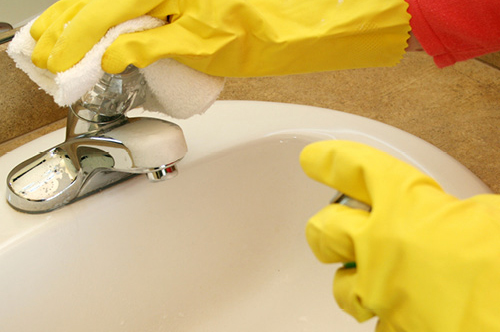 Imagine having a trusted friend who visits whenever you'd like, for as long as you'd like, for daily companionship, socialization and to help with chores. That's the essence of Hillcrest's in-home support & companionship services.
Whether it's watching television, playing cards, or simply having someone to talk with during meals. Our in-home support and companion services help making living at home less lonely, safer and more comfortable.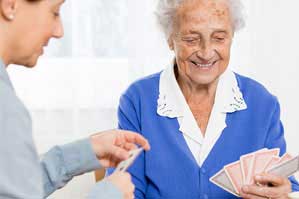 We understand how difficult and stressful caregiving for a loved one can be. That's why Hillcrest offers Respite Care: to give family caregivers dedicated time to themselves while knowing their loved one is in good hands. Whether you need just a few hours or a few days to rest, you can count on Hillcrest to take care of your loved one with compassion and respect we offer every resident.
We are happy to offer respite care on a daily, intermittent, short-term, or long-term basis. Respite care can feature all personal care services and companion care services.
In-Home Care Service Areas
We are proud to offer our unique and customizable home care services to five counties in North Carolina: Durham, Orange, Chatham, Wake & Johnston Counties.

Since 1951, Hillcrest has been North Carolina's most trusted senior care provider, and now, that service and peace of mind can come to you in the comfort of your own home. We are excited by the possibilities these services have to elevate your daily life and look forward to scheduling your in-home assessment.
Only from Hillcrest – Concierge Care Services – the Perfect Support Program for anyone "Aging at Home".
Schedule Your In-Home Assessment
Start getting the care you or a loved one needs today! Reach out today to schedule your complimentary in-home assessment with the in-home experts on our team within 48 hours.
Contact Us
Serving Durham, Orange, Chatham, Wake & Johnston Counties
1000 Bear Cat Way, Suite 104
Morrisville, NC 27560
Frequently Asked Questions about Home Care
HILLCREST'S CONTINUUM OF CARE OFFERS YOU AN ALTERNATIVE TO HOME CARE FOR YOUR CARE NEEDS.
In addition to Home Health, you may want to consider Hillcrest Assisted Living.
YOU MAY WANT TO CONSIDER: