Personalized Therapy & Wellness Programs
Now Offering Outpatient Physical Therapy
New Freestanding Durham Location
If you're looking for outpatient physical therapy in Durham, look no further. At our new Durham location, it's our goal to make your physical rehabilitation and recovery a great experience. Whether looking for pain relief from injury, illness or surgery, or to fight disease with specialized therapeutic treatments, the right care is right here in Durham. Best of all, first class care is provided exclusively by Hillcrest professionals in one-on-one sessions.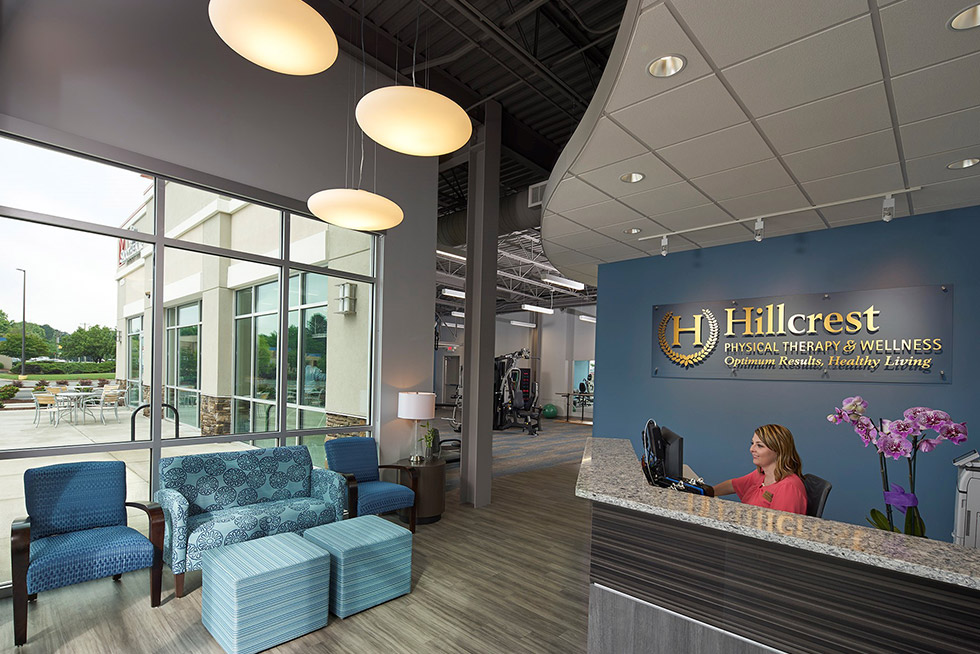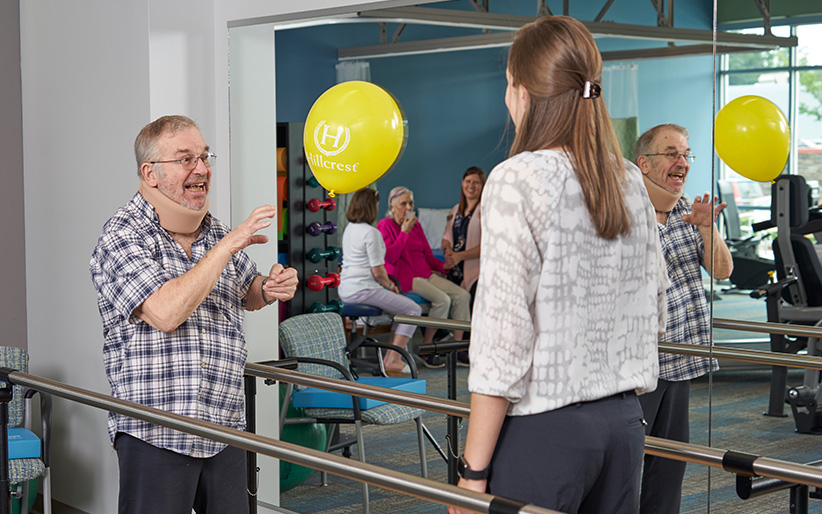 Here at Hillcrest, our physical therapists focus not only on treating your condition but also on building strength and functionality to help prevent future injuries from taking place.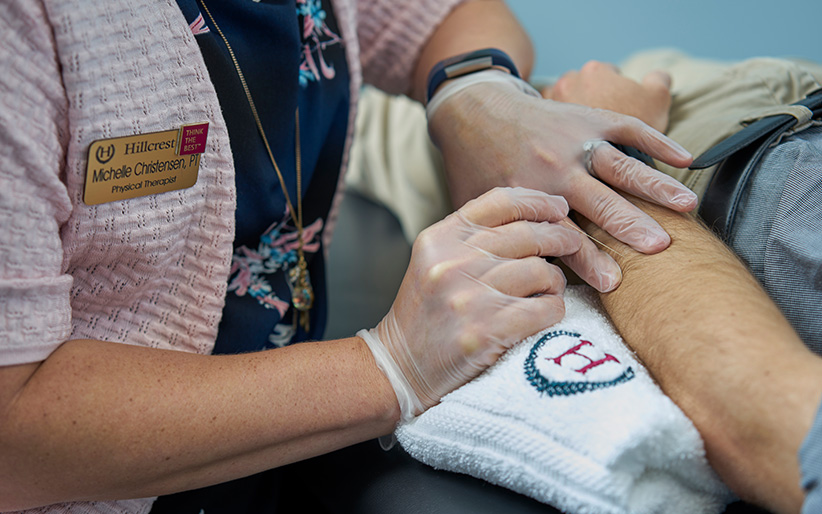 We offer a number of specialized therapeutic treatments that focus on relieving pain, and improving function and range of motion. These include electrical stimulation, ultrasound, and laser.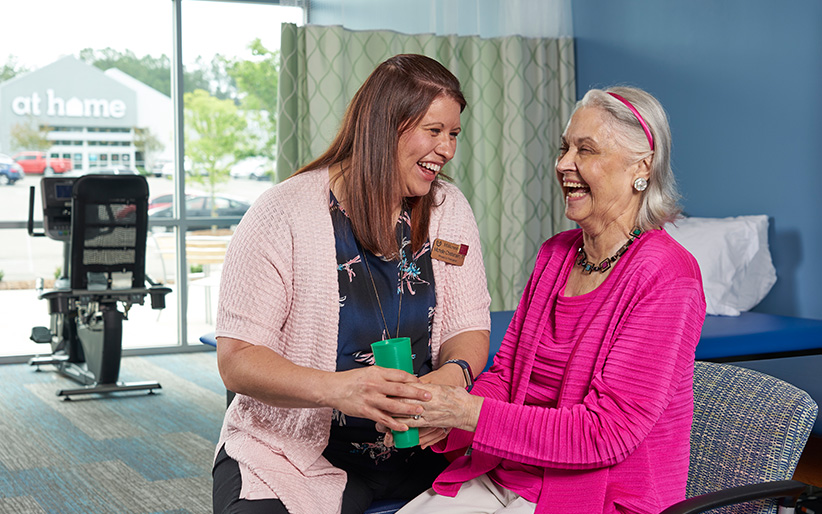 You're invited to get healthier and stay well, right here at our convenient Durham location. Whether you're trying to get into better shape or you want to maintain your physical fitness, Hillcrest Physical Therapy and Wellness is exactly what you're looking for.
Frequently Asked Questions
What should I expect on my first visit?
At your first visit, you will check in at the front desk and be asked for any completed paperwork and/or doctor's orders. If you were unable to download and complete the new patient forms from our website, you will be asked to complete these forms. You will then meet your physical therapist. The physical therapist will perform a thorough evaluation that will include history, postural assessment, neurological screening, and additional tests for a more specific understanding of your condition. Your physical therapist will use the information from the evaluation to develop a treatment program customized to meet your individual needs. You will then undergo an initial treatment.
How long will my visits last?
The initial evaluation and treatment, which is the longest, will last approximately 60-75 minutes if you have not completed the new paperwork prior to coming. Please come 20-30 minutes early to fill out. Otherwise, visits will be scheduled for 45-60 minute sessions one-on-one with a physical therapist. Your physical therapist may ask you to come early to warm up prior to each session in order to optimize each session's time.
What should I wear?
In general, be sure to bring or wear loose-fitting comfortable attire such as T-shirt, shorts, and athletic shoes to allow for evaluation and movement of the affected area. In the event that you forget to wear the appropriate clothing, gowns, shorts, and shirts can be borrowed. For example, if you are coming with a problem of your neck, upper back, or shoulders, a tank top or loose top is recommended. Shorts or loose pants are recommended for back, hip, knee or foot problems.
What should I bring with me?
For your first visit, please bring a photo ID, your insurance card, doctor's prescription, list of current medications and list of surgeries, and any paperwork you have filled out (click here for forms needed unless you plan to arrive early to fill out). If you have any operative reports, MRIs, CT scans, or X-ray results, you may bring those as well. Also, if you are using any type of splint, brace, crutch, or walker, those should come with you too.
How often do I need to come to physical therapy?
The frequency of your sessions depends on your specific situation and is determined after your initial evaluation with your physical therapist. The front desk will help you schedule your appointments before you leave.
Do you take my insurance?
Prior to your first visit, our insurance coordinator will call your insurance company to determine your particular coverage and requirements. We will advise you of this information before your start your physical therapy treatment.
How do I schedule an appointment?
Please call us at
919-627-6700
to make your first appointment.
Should I ask my doctor about physical therapy?
ABSOLUTELY! We recommend talking to your doctor about any conditions that could benefit from physical therapy. You may also call us to discuss your problem and potential benefits of our services.
Contact Us
4215 University Drive Suite B2
Durham, NC 27707
Hillcrest's Continuum of Care offers you a choice for your rehabilitative care needs.
In addition to outpatient therapy, our continuum of senior care services also includes inpatient, after-hospital therapy in both Durham and Raleigh.
YOU MAY WANT TO CONSIDER: