Hillcrest is a great place to work
Nearly 80% of our employees say the culture & environment at Hillcrest make it a great place to work. Learn more about Hillcrest's

Freedom

for

Staff Initiative

.
I have flexibility in my schedule

86%

86%

I feel my work has meaning

85%

85%

I feel I make a difference

84%

84%
*Actual staff survey results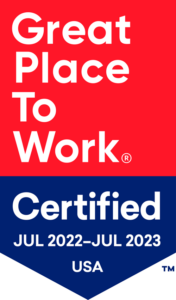 Global Authority on Workplace Culture & Independent Surveys
I feel a sense of pride

84%

84%

I believe management trusts us

82%

82%
Immediate Openings – Become a Nurse Aide in One Day
If you are healthy, have a love for the elderly, and are looking to get started in a new, rewarding career, apply today and get all this from Hillcrest. For more details call Hillcrest Raleigh at 919-424-4617 to speak to Gwyn, or call Hillcrest Durham 919-286-7705 x-1143 and ask for Avery,  or click below to apply. 
One-Day, Approved Temporary Certification Course Provided
Hands-On Paid Training with a Certified Nursing Assistant
Full Time Job Placement After Training
Multiple Shifts Available, Convenient Scheduling App
Opportunities for Overtime
24/7 RN Supervisor On-site
Paid Time Off, Extra Pay for Holidays Worked
Annual Pay Increases
Considering a Career at Hillcrest?
Our philosophy of person-directed care requires a love for the elderly and their unique personalities and circumstance. So if you have a generous heart, a warm spirit and a genuine drive for excellence, we'd like to hear from you.
You'll be working with a very special team of people with exceptional clinical, communications and customer service skills. And you'll enjoy an elegant, up-scale environment where a superior quality of life for our residents and our staff is of the utmost importance.
Hear what our employees think about working here!
Chrissy Henry – 8 years
CNA, Medication Aide
Hillcrest Durham
"One of the best facilities in Durham to work."
Yahaira Garcia – 4 years
CNA, Nursing Assistant
Hillcrest Raleigh
"They care about your education."
Cindy Piontak – 8 years
COTA/L, Occupational Therapy
Hillcrest Durham
"People don't leave here."
Melody Ordinario – 10 years
RN, Nursing Supervisor
Hillcrest Durham
"I don't like working at Hillcrest; I love it."