Extraordinary Senior Care
Providing extraordinary senior care has always been at the heart of everything we do. Since our founding in 1951 that commitment has evolved into Elegant Care – personalized, top-quality healthcare in an elegant environment complete with the amenities and services of a luxury hotel.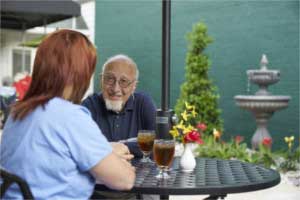 Person-Centered Care
Always being attentive to the preferences and desires of those we care for reflects our total commitment to resident-directed care. Residents and patients are treated like guests with input and control over their daily life and care schedules. Whether informally engaging in a casual conversation, or arranging a special daily schedule – our goal is for residents to live well, enjoying all the benefits of truly personalized care and attention.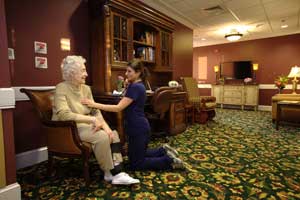 Luxury Hotel Setting
An important part of our Elegant Care is providing unique and enjoyable experiences. Our spacious gardens provide a wonderful opportunity for residents and short-term rehab clients alike, where they can enjoy the beauty of nature, feel the healthful, healing warmth of sunshine, and enjoy lovely gentle breezes of fresh air in one of our secure and restful outdoor settings.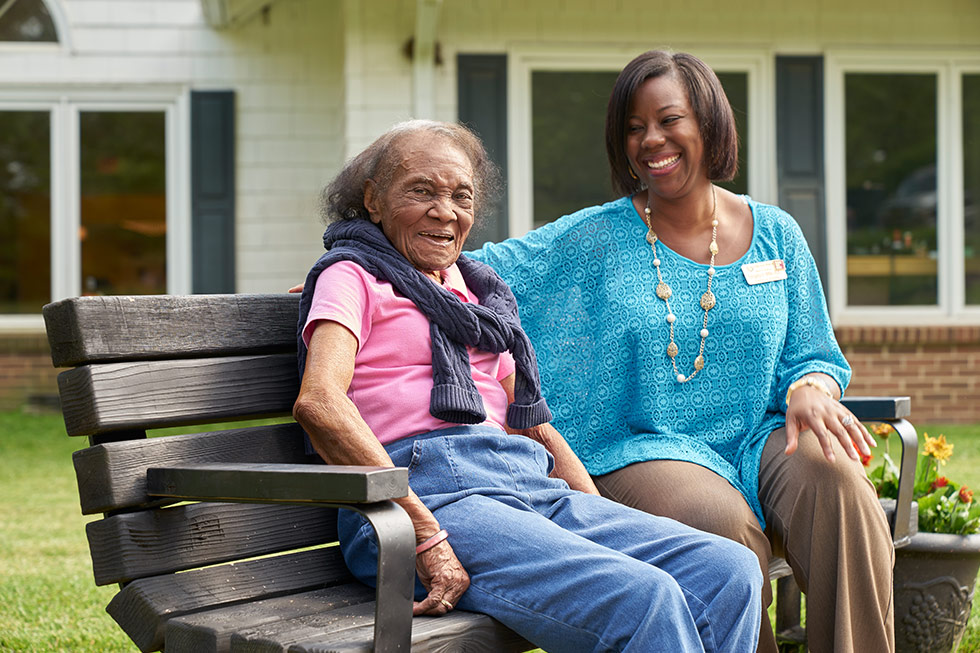 More Enriching Activities & Care
Hillcrest has received the highest rating for staff quality and performance. In fact, we exceed all State and Federal recommendations for resident-to-staff ratios. Personalized activities and care plans, daily restorative therapies and intellectually stimulating programs combine to help those in our care to age well so they can be stronger and live well longer.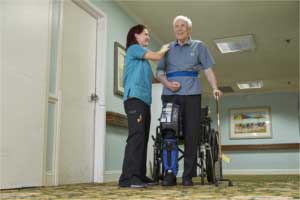 Sincere Staff Interest & Involvement
Hillcrest residents enjoy all the benefits of a strong personal relationship with their dedicated caregivers – who understand all their needs and preferences and appreciate each individual's unique interests and talents – often sharing special moments together. It's just one more way that Hillcrest works to help our residents enjoy the best possible quality of life.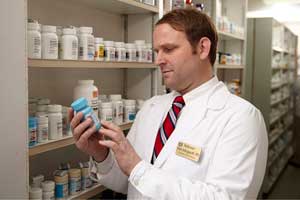 In-House Pharmacy
Enjoy the extra safety with our own fully stocked pharmacy. Medications and supplies are available immediately plus personal consultations are always available to residents who may need it. Hillcrest ensures each person is cared for quickly and efficiently.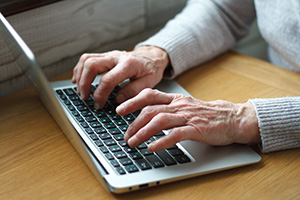 Exclusive YouCareMail
Hillcrest's signature YouCareMail is free of charge for all residents. YouCareMail embraces and takes full advantage of modern technology to empower our residents, contribute to their sense of well-being and improve the quality of their lives.
Much more than an email system, it's a direct line from loved ones to residents and back. Emails (including attachments) are delivered with traditional mail and gift deliveries — and our staff then also helps residents with their responses.
Your Guarantee Of Quality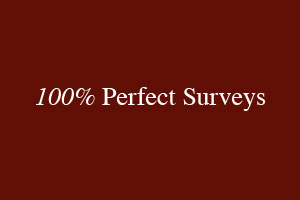 Perfect Inspections
Hillcrest is proud to have had perfect Department of Health Surveys frequently over the past five years.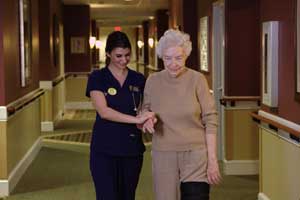 100% Clinical Experience
The Quality of Clinical Care rating is based on eleven different physical and clinical measures. Hillcrest was awarded one of the highest attainable scores.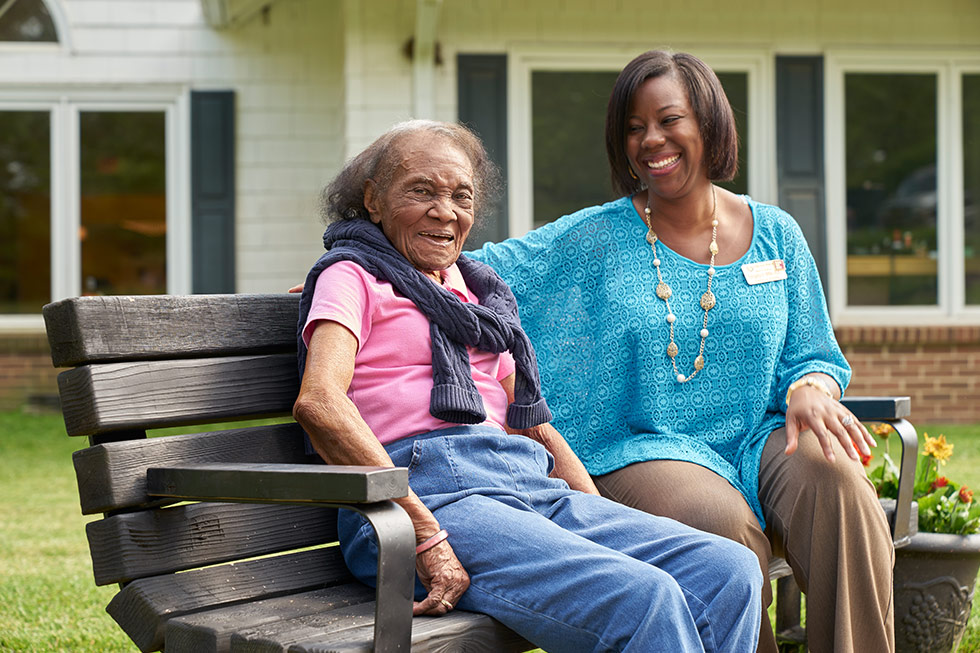 More Hours of Daily Care
Hillcrest has received the highest rating for staff quality and performance. In fact, we exceed all State and Federal recommendations for resident-to-staff ratios.
Learn More About Quality Care
Click here to view or print the Nursing Home Checklist (to take with you when you visit the nursing home)
Hillcrest supports equal housing opportunity. At Hillcrest there are no barriers to housing because of race, color, religion, sex, handicap, familial status, or national origin.