Take a Virtual Photo Tour
Home-like Warmth and Stylish Décor
Use the arrows to scroll through the photos of our facility.
Welcome
From the moment you drive onto our private campus, with its beautifully groomed lawns and colorful gardens, you'll know why Hillcrest is the first choice of families that appreciate the importance of combining quality care with a quality lifestyle.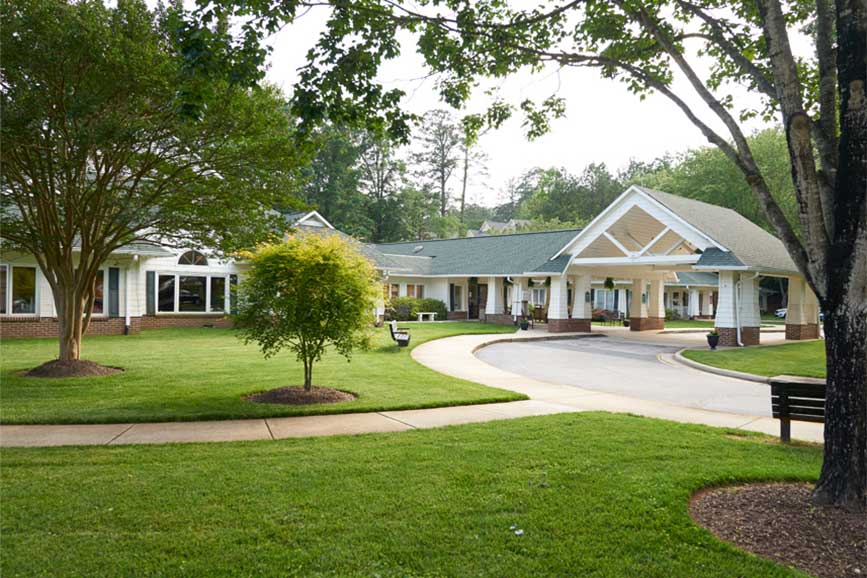 Our Main Lobby
Warm and inviting, yet modern and stylish, our lobby welcomes you into a care setting with a unique blend of quality healthcare and hotel-like attentive service. Not surprising when you consider that a hallmark of Hillcrest's legendary Elegant Care is a commitment to always treat our residents and patients as guests.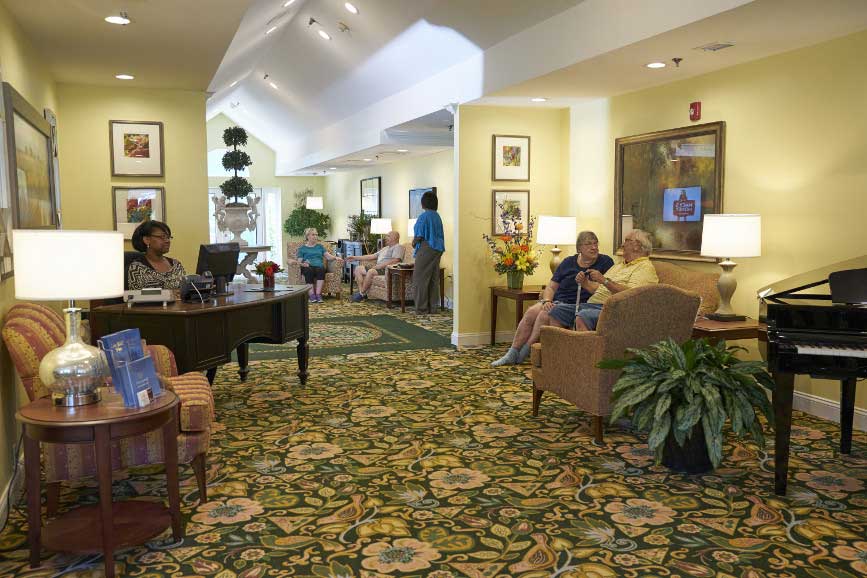 Our Lobby Lounge
Complete with our signature baby grand piano, the lobby lounge is one of eight, indoor and secured outdoor public areas that are always available for quiet reflection, enjoying a good book, or socializing with friends and family.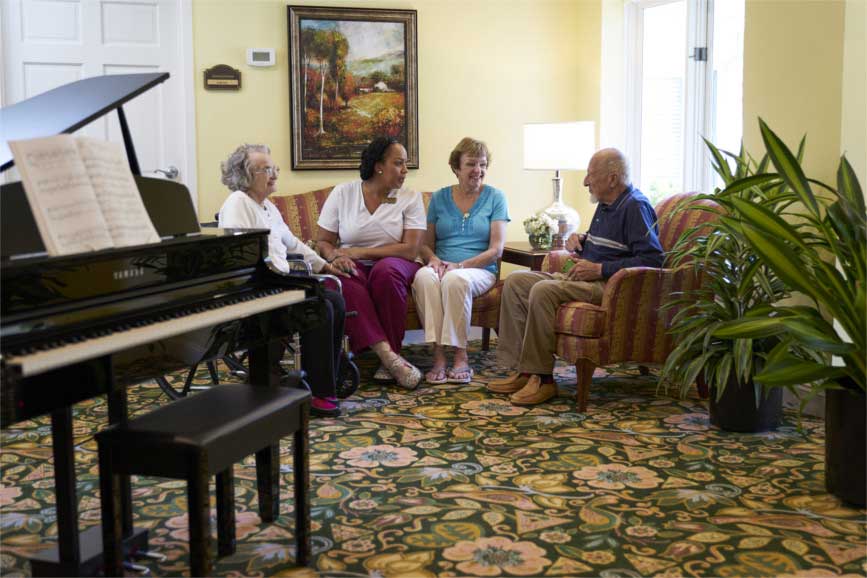 The Main Dining Room
Conveniently located at the center of the facility, our main dining room features a dramatic vaulted ceiling and stylish chandelier. Bright and inviting, it's a great setting for a wide variety of cuisine.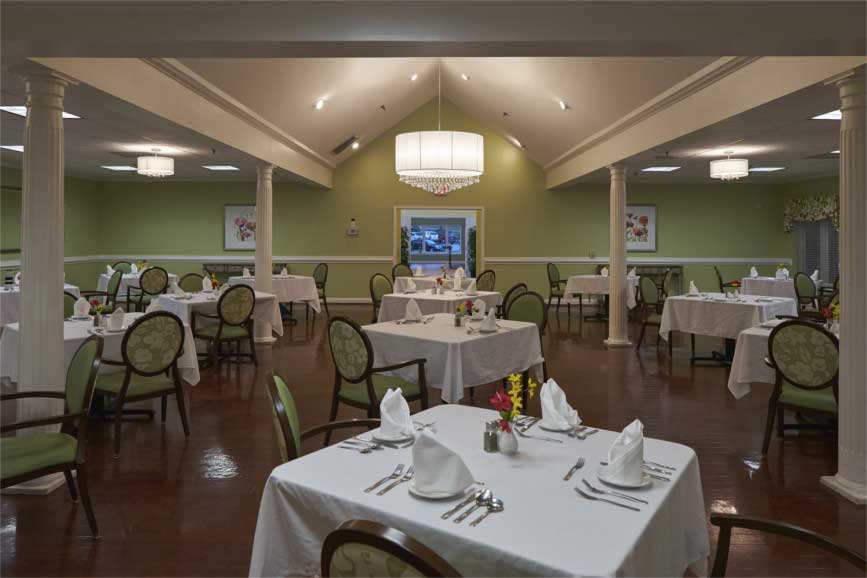 Rehab Gym
Refreshingly bright and airy, our spacious rehab gym features large windows that look out onto beautifully manicured lawns and gardens – the perfect setting for a world-class rehab experience. The Hillcrest Raleigh rehabilitation gym is fully equipped and features the latest technology – including the Bionic Leg robotic rehab devise – exclusive to Hillcrest Raleigh.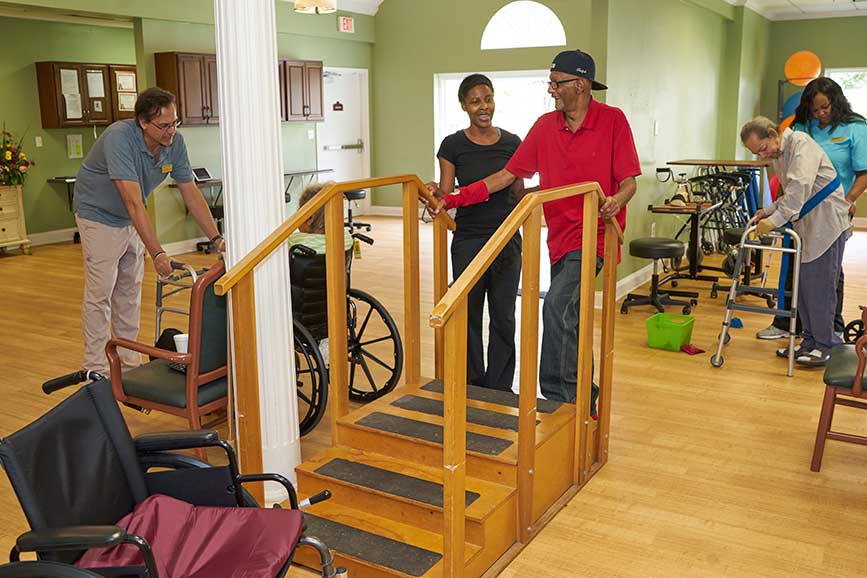 Accomodations
A variety of post-acute rooms are available for short-term rehabilitation stays, as well as a variety of rooms available for long-term residential care stays. Each is fully furnished and equipped including individual climate controls, flat screen TVs and Wi-Fi.