Many people want to age at home…
That's where we come in.
HERE'S HOW WE HELP YOU AGE AT HOME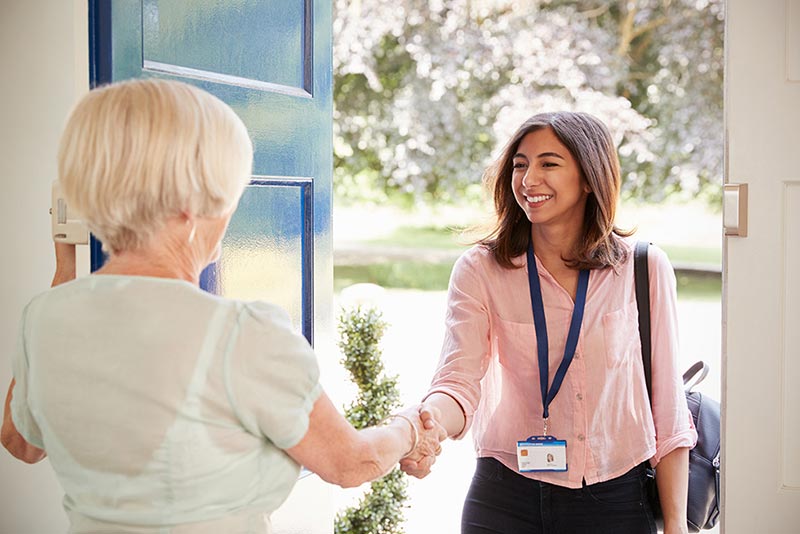 MAKING IT SAFER to age at home
One of the important things we do regarding in-home safety is help people aging-at-home to avoid falls and accidents. The fact is, one in three adults over 65 falls every year – two-thirds of which occur as they shower in their own homes. Our personal care services include attention to personal hygiene with help showering, dressing, grooming, toileting and incontinence care.
In addition, our attentive staff is trained to recognize (and eliminate) trip and fall hazards in the home and make sure all appliances are used safely. They are also trained to be alert to quickly recognize any dangerous behaviors – including diminished capabilities – that might cause harm. Simply put, we provide the peace of mind that an added level of in-home supervision and support provides to both the individual aging-at-home and their family.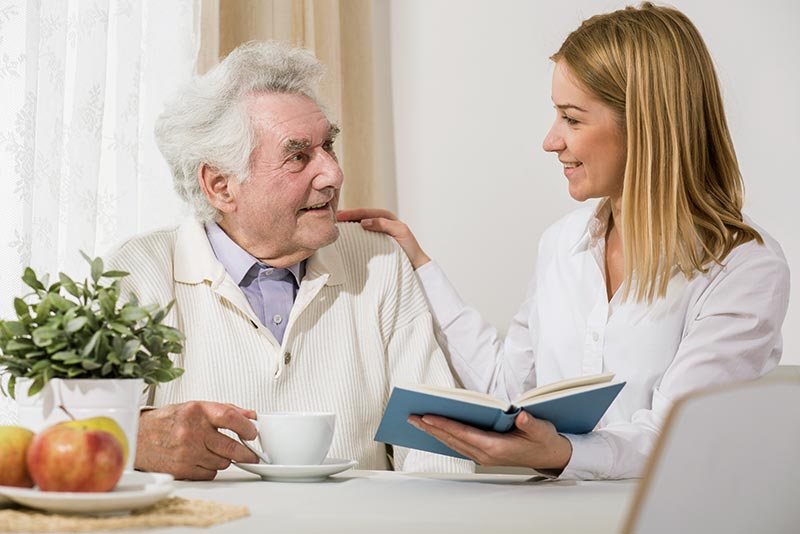 MAKING IT HEALTHIER to age at home
There is no mystery to staying healthy as you age: Eat properly, take your meds on time, maintain personal hygiene and have regular activity and stress-free socialization. That's why our personable and friendly staff is trained to prepare healthy and nutritious meals. Why they work to ensure that medications are taken on time. And why they enjoy (and encourage) ongoing interaction and socialization with those in their care. Our goal at Hillcrest Home Health is to provide the kinds of help needed (including help with mobility) so those who prefer staying in the comfort (and independence) of their own homes can enjoy an overall experience of aging-at-home that's less stressful, healthier and safer.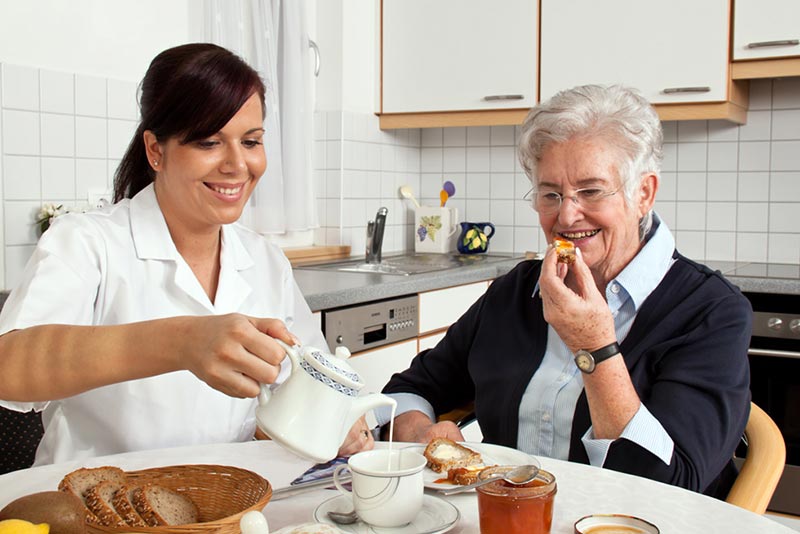 MAKING IT MORE ENJOYABLE to age at home
The way we see it, if we can help our aging-at-home clients to be healthier and live with less stress and more energy they'll be able to enjoy life more. That's why we create a custom care plan for each client that reflects their individual needs, preferences and capabilities. The result is a personalized approach to care and support that helps to make aging-at-home safer, healthier and more enjoyable.
FIND OUT MORE…
Does the luxury of aging in your own home sounds appealing to you? Or perhaps you're concerned about a loved one aging-at-home alone. We'd like to help. Just fill-in the simple form below and it will be our pleasure to get right back to you.