Assisted Living from Fieldstone Crossing in Durham, NC
Hillcrest offers residents a unique all-in-one lifestyle option for those that require additional assistance in their day to day activities. Our Fieldstone Crossing neighborhood is a home away from home that has been designed to provide supportive clinical, personal, and social services for our assisted living residents.
Fieldstone Crossing is literally and figuratively at the "intersection" of assisted living and skilled nursing here at Hillcrest in Durham. Located adjacent to our skilled nursing units, it provides elegant accommodations, daily support and round the clock direct access to complex health care services. This unique lifestyle option offers residents and their family's unmatched comfort, value and peace of mind.
Features
Enjoy privacy and an independent lifestyle in a supportive setting with direct access to 24/7 nursing and specialized care if it is needed.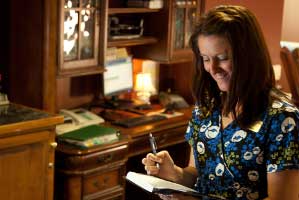 Clinical Care
Unlike traditional assisted living facilities, Hillcrest offers a complete in-house clinical care staff – including a Registered Nurse – Supervisor on-site, in the building 24/7 – to provide supervision and care for complex clinical needs.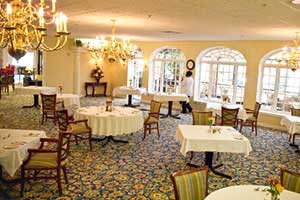 Elegant & Flexible Dining Options
The Magnolia Room shown above is one of our several dining venues for delicious and healthful meals. Surrounded by fine finishes, white glove service, and sophisticated stylings, the Magnolia room delivers a truly delightful dining experience for all.
Hillcrest residents, including those living in Fieldstone Crossing, have a variety of delicious and nutritious choices for every meal. Should they prefer it, residents may also choose convenient in-room service for their meals.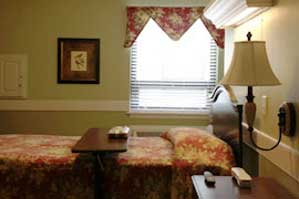 Fully Appointed Private Rooms
All of our assisted living guests enjoy modern, beautiful, and fully appointed private rooms with private baths. Navigating the day to day can be difficult and our accommodations have been designed with comfort and ease of movement and support in mind.
HILLCREST'S CONTINUUM OF CARE OFFERS YOU AN ALTERNATIVE TO ASSISTED LIVING FOR YOUR CARE NEEDS.
In addition to Assisted Living, you may want to also consider Hillcrest Home Health or one of our 24/7 Residential Skilled Nursing facilities in either Durham or Raleigh.
YOU MAY WANT TO CONSIDER: