Truly Personalized Therapy & Wellness Programs
If you're looking for outpatient physical therapy in Durham, look no further. At our new Durham location, it's our goal to make your physical rehabilitation and recovery a great experience. Whether looking for pain relief from injury, illness or surgery, or to fight disease with specialized therapeutic treatments, the right care is right here in Durham. Best of all, first class care is provided exclusively by Hillcrest professionals in one-on-one sessions.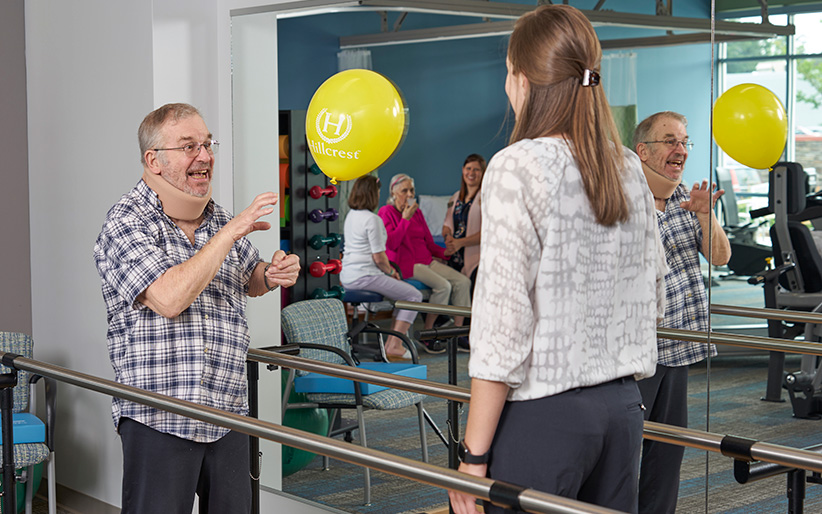 Here at Hillcrest, our physical therapists focus not only on treating your condition but also on building strength and functionality to help prevent future injuries from taking place.
Physical therapy is a broad term that includes a wide range of treatment methods. Conditions treated include arthritic conditions, post operative pain, chronic pain, sports-related injuries, work-related injuries, foot and ankle injuries, knee injuries, shoulder injuries, hand and wrist injuries, spinal problems, joint replacement, neurological disorders, gait and balance impairments.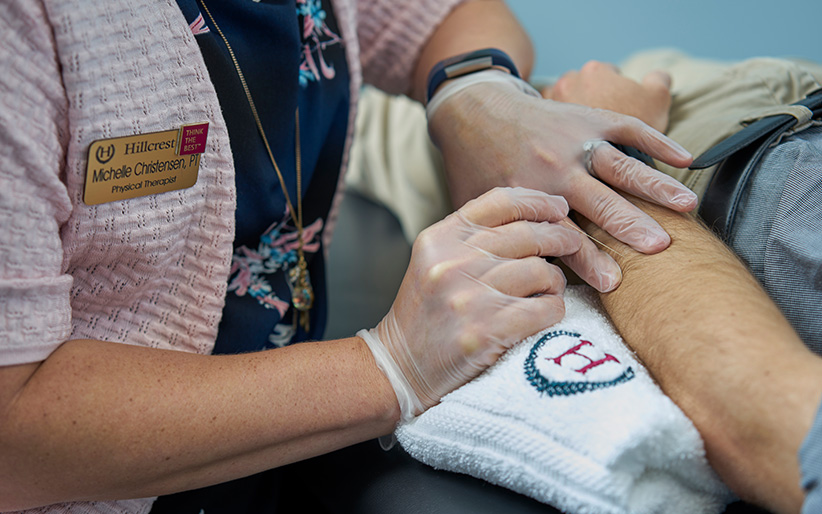 Specialty Treatments
We offer a number of specialized therapeutic treatments that focus on relieving pain, and improving function and range of motion. These include electrical stimulation, ultrasound, laser Biodex Gait Trainer, and TX Traction.
Electrical stimulation is used for relaxation, muscle re-education, and pain. Ultrasound provides a therapeutic deep heat to help with muscle relaxation and pain. Laser treatments are used to provide topical heating to increase blood circulation and decrease pain, stiffness, aches, and spasms in muscles, tendons, joints and ligaments. These tissues include muscles, tendons, joints and ligaments. Other specialized therapies include Lymphedema Therapy to treat the results from damage or removal of lymph nodes. Dry Needling to release or inactivate trigger points to improve pain, reduce muscle tension, and improve range of motion. Graston Technique treats soft tissue conditions and facilitates faster rehabilitation to improve range of motion and normal function. Biodex Gait provides audio and visual feedback for improved performance. TX Traction helps relieve pain and restore function for both cervical and lumbar problems.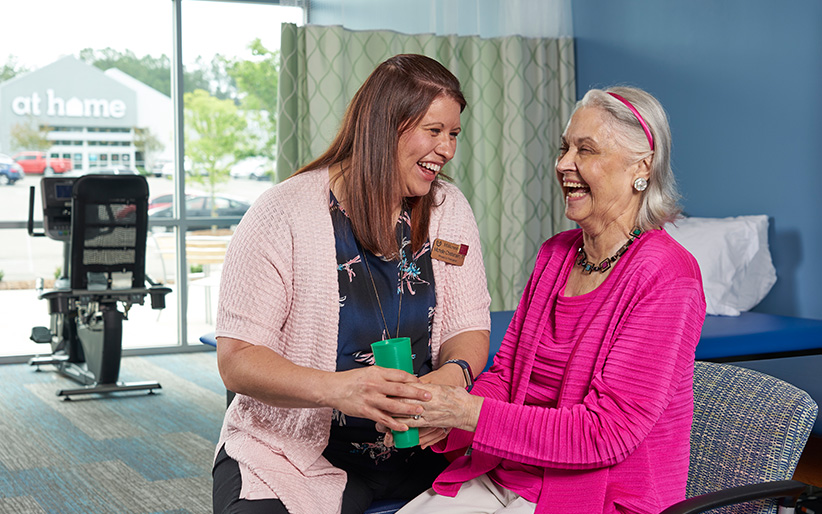 Wellness Programs
You're invited to get healthier and stay well, right here at our convenient Durham location. Whether you're trying to get into better shape or you want to maintain your physical fitness, Hillcrest Physical Therapy and Wellness is exactly what you're looking for.
You begin with a wellness assessment that helps us develop a customized plan made especially for you that includes exercise and healthy living recommendations created by our professional staff. Enjoy ready access to all of our equipment and don't forget to reserve time for a refreshing therapeutic massage. Why wait? Get started by calling 919-627-6700 to schedule your wellness assessment by one of our trained professionals today.
Contact Us
4215 University Drive Suite B2
Durham, NC 27707
Hillcrest's Continuum of Care offers you a choice for your rehabilitative care needs.
In addition to outpatient therapy, our continuum of senior care services also includes inpatient, after-hospital therapy in both Durham and Raleigh.
YOU MAY WANT TO CONSIDER: