A Partnership that Produces Optimal Results
Like all worthwhile achievements in life, wellness – or the feeling of wellbeing – doesn't just happen. It requires making conscious choices toward a healthy and fulfilling life. That's what our wellness program is all about – helping you to set realistic goals, working together to create a practical program that's right for you, and guiding and supporting your efforts to achieve a healthier lifestyle.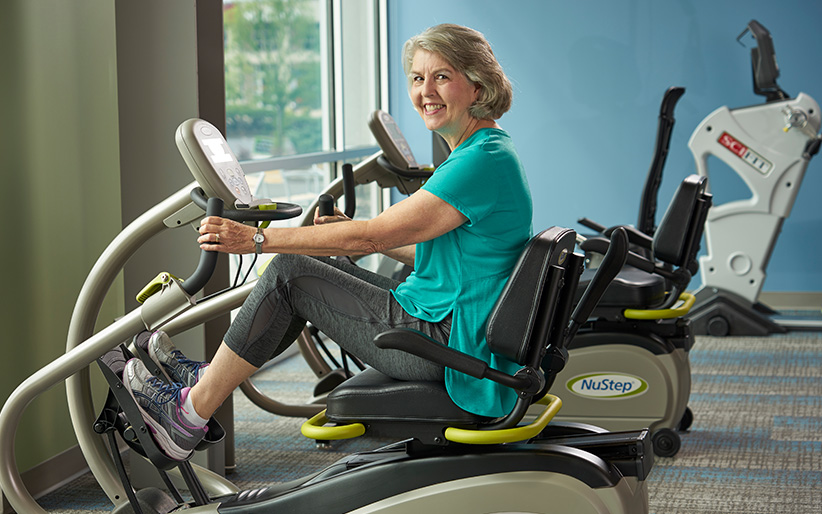 We'll be there for you to…
Help establish realistic goals based on a professional wellness evaluation that includes measurements of strength, flexibility, and your capabilities
Provide education on the proper, safe, and most productive ways in which to use our modern, state-of-the-art exercise equipment
Offer guidance, oversight, and supervision of your exercise sessions by a professional physical therapist that includes suggestions to help you progress and achieve fitness quickly and safely so you can:

Reduce joint stiffness
Increase flexibility
Improve muscle tone
Increase strength and endurance
Improve or restore balance and mobility
Experience the Difference
Everyone is unique – with different capabilities and different goals for the kind of life they want to live. For nearly seventy years, we at Hillcrest have been helping people live a better quality of life regardless of their age or physical condition. Today we remain at the forefront of helping people to live a more fulfilling life, just as we have been since 1951. Call us today at 919-627-6700 and see for yourself the difference our experience can make in improving the quality of your life.
Contact Us
4215 University Drive Suite B2
Durham, NC 27707